Retro is not equal to old-fashioned, sometimes adding a retro feel to the wear, you can make the overall look more emotional. The strong French retro style has been romantic, and it is difficult for anyone to resist its strong offensive. So, what are you still hesitating? Put on it and you will have all the styles that belong to you.
Vintage Polka Dot Dress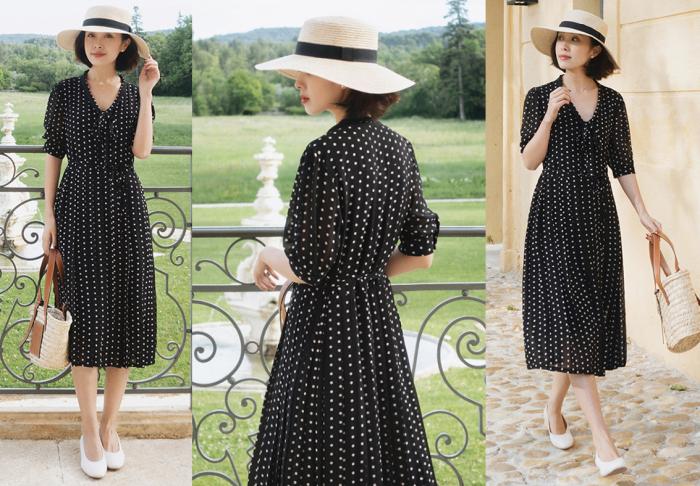 Classic black and white polka-dot dress with white polka dots and black, calm and elegant. The V-neck design has a long neckline, and the gentle and gentle streamers can be tied into a bow tie at the chest, and the details are more refined. The hem is pleated and blended with black and white polka-dot chiffon for a smart, light feel. The sleeves are made of a single layer of fabric with a slight perspective effect, adding a touch of modern fashion visual layering.
Vintage crew neck short sleeve dress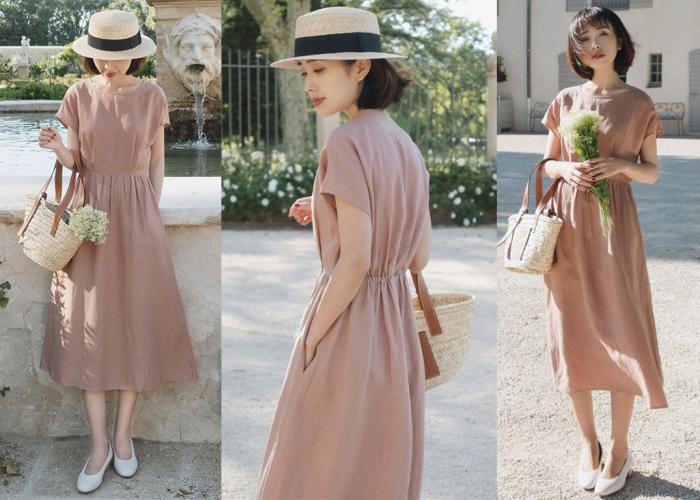 Full of idyllic casual dress, 70% Tencel and 30% linen, soft and yet full of bones. The matte bean color and the simple fit style perfectly explain the simple beauty of this dress. The soft round neck, with the design of the rotator sleeves and the waist elastics, makes the whole skirt more clean and fresh, and almost all shapes can be easily controlled.
Apple collar dress
Turquoise and gray-green two Morandi colors. The yellow system is more retro and dignified, the green system is gentle and durable, and the two colors have their own merits. The overall appearance of the skirt is a natural and dynamic Japanese style. It is recommended to match the straw bag and the garden hair accessories to create a refreshing and moving look.
Loose bat sleeve with pleated skirt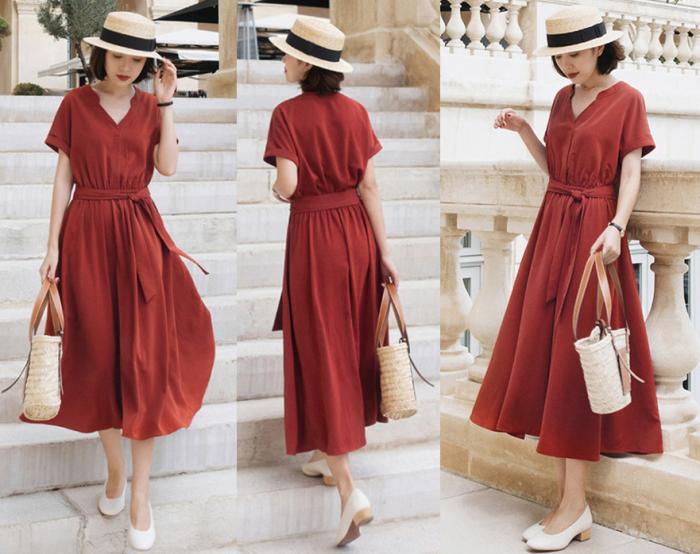 Loose bat sleeves with pleated skirt dress, with a single layer of unlined fabric, the upper body is only very good texture, soft and silky like a milk-like wearing experience, skin-friendly breathable. The rust red is white, the comfortable elastic waist, and the V-neck with the rotator sleeves are more lazy and casual. The skirt that grows to the calf stretches the body proportion very well, and the little girl can wear a good figure.
Vintage red floral dress
A girl's dress full of French style, perfect for wearing in the summer, full of enthusiasm and vitality. The doll collar design is age-reducing and chic, and the hand-made cloth buckle can enhance the texture. To the length of the calf, it can highlight the proportion of the body. Lightweight chiffon fabric with a sleek, four-sided lining for a refreshingly comfortable fit.